INTRIGUED? THESE NINE SMART STRATEGIES CAN HELP YOU GET IN ON THE GREAT GRAVEL ROAD RACING REVOLUTION.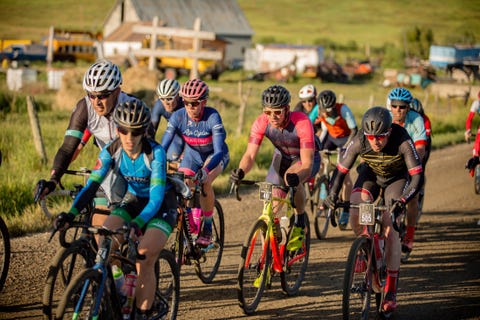 Ten years ago, "gravel grinding" was a quirky offshoot of the sport: type II Midwestern fun, but not something most riders took very seriously.
Today, this once dirty drop bar niche has gone fully mainstream and has emerged as a new breed of distinctively American road racing, where the unbeaten path always beckons, the right balance of rugged individualism and teamwork is rewarded, and law and order meets controlled chaos just far enough left of center to be a rollicking good time for everyone from the pointy end to the back of the pack.
Thousands of riders who would never toe the line for a traditional road race are happily pinning on a number for gravel events: Even though it's a race, you don't need a license or an official team to participate. Plus, everyone gets to choose their own adventure, whether drilling it from start to finish for podium prize money or stopping for a few scenic selfies along the way. And everyone enjoys a big party at the end.