YOU'RE GOING TO NEED A BIGGER BUCKET—AND A NEW BIKE—AFTER YOU READ THIS LIST.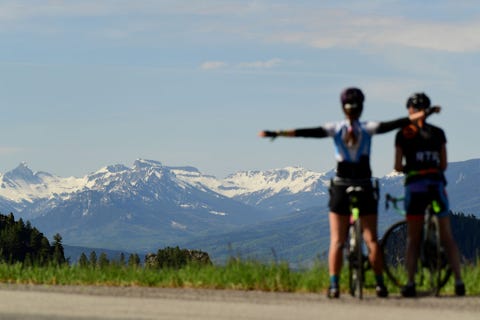 Hyoung Chang/MediaNews Group/The Denver Post via Getty Images
Getty Images
Over the past few years, towns and small cities around the U.S. have chosen to un-pave roads. Asphalt, it turns out, is expensive to maintain. Gravel, however, is cheap—and fun to ride. In effect, fans of rides that roll a little on the wild side have more options than ever. Singletrack? Sand? Creek crossings? They're all waiting for you on unpaved pathways across the nation.
The best gravel routes are, of course, the ones closest to your backyard. But everyone needs an adventure to look forward to, and this wide-open country won't explore itself. Planning an out-of-town gravel grind makes the long Saturday miles and weeknight interval sets feel worth it. And when your local group-ride rolls around again, you've got a brag-worthy, bucket-list ride to crow about.
Here are five rides you won't be able to stop talking about—and the perfect Canyon bike to set yourself up for success on each one.